THE PASTORAL VOCATION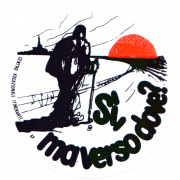 "Yes, but where to?" ("Sì, ma verso dove?"), it was one of Father Pino's favorite slogans: Where do we want our life to go?
In harmony with the post-conciliar theology, Fr Puglisi applied, in his relationship with young people, the concept of "vocation" in the broadest sense: from the exclusively priestly vocation he went on to the existential reflection on the "call" that every person feels inside and must know how to interpret in order to encounter the Spirit.
His was nn invitation to meditation that served as a guide to the thousands of teenagers that Father Pino managed to bring closer to Christ.
"We must try to follow our vocation – said Father Pino – our project of love, but we can never consider ourselves seated at the end of the line, already arrived, we leave again each time, we must have humility, conscience of having accepted the invitation of the Lord, walk, then present what was built and be able to say: yes, I did my best.
Twenty, sixty, one hundred years … life. What good is it if we take the wrong path?
What matters is meeting Christ, living like him, announcing His saving love. Bring hope and never forget that everyone, each in his or her own place, even paying in person, is one of the builders of a new world ".